Shop Christmas Gifts
For that someone special.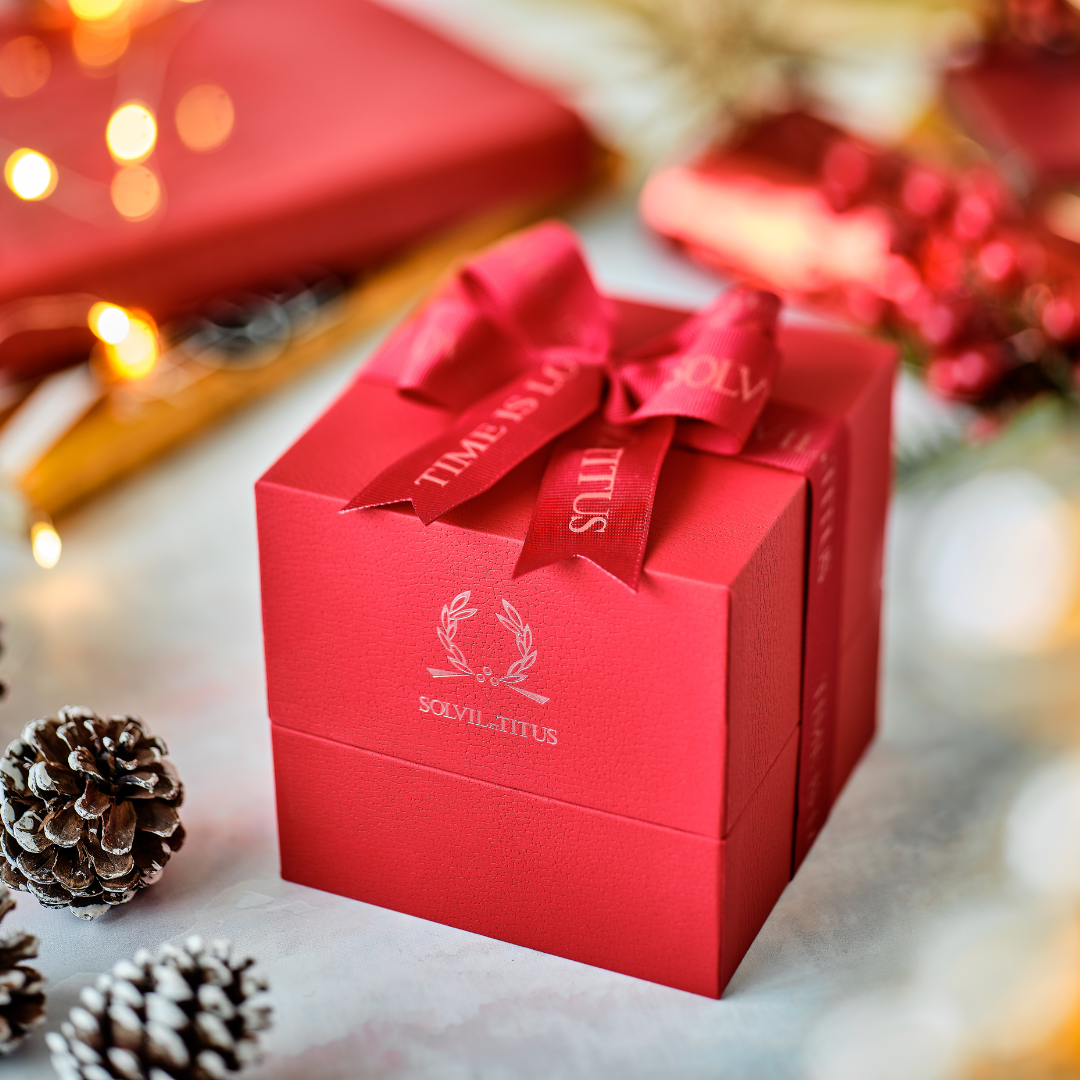 SHOP WATCHES FOR CHRISTMAS AT CITY CHAIN SINGAPORE
In the weeks leading up to Christmas, thinking of gifts to buy for everyone can become rather overwhelming. Some people seem to have everything, while others can be hard to buy. If you have found yourself in this predicament this festive season, it might be worth considering gifting them a watch instead. A carefully selected watch is sure to impress your loved one this Christmas, especially since it is an accessory that can be worn daily. Furthermore, timepieces have long been considered a truly special and timeless gift.
A classic-looking timepiece can be paired with almost any outfit or accessories to create an overall elegant and modern look. And for this reason alone is what makes a watch the perfect Christmas gift. But, with all that said, there is no one-watch-fits-all for those living a busy lifestyle in Singapore. That is why City Chain Singapore offers a wide selection of watches for sale this Christmas, to suit everyone's needs and preferences. Whether you are looking to gift a casual everyday watch or dressy, elegant timepieces to your loved ones, there are many different styles and brands you can choose from, making it easy to find the ideal watch for a perfect Christmas gift. 
BEST MENS' WATCHES FOR CHRISTMAS
Whether you are getting a watch as a Christmas gift for dad, your best friend, or even your partner, there is no denying that a man's watch says a lot about his tastes and style. Whether it is a sleek and understated watch from Seiko Presage or a bold and sporty watch from Casio G-Shock, the right timepiece communicates a powerful statement. But it's not just about the watch face, we've got classic leather straps, sophisticated metal bands, or sporty rubberised bracelets for that added durability as well.
WATCHES FOR HER THIS CHRISTMAS
There is no better way to usher in a season of good tidings and joy than with a sentimental timepiece for her. Whether it is for your girlfriend, wife, sister, or mother, we've got the perfect watches for her that you can gift this Christmas. Since not all watches are created equal, we recommend that the best one to give for Christmas should be based on their personal style and preferences. If the woman in your life is someone who is elegant, you can opt for a square-faced watch such as one from Guess, or for an enchantment that would last beyond the Christmas holidays, the unique timepieces from Sara Miller London are perfect. 
Designed with the modern man and woman in mind, the selection of watches we offer are stylish and sophisticated yet rugged enough to handle life's adventures. Made with only the finest quality materials, you can choose from a range of watch movement types to ensure that the watch withstands the tests of time. Although watch lovers can sometimes be really hard to please, we are sure that with City Chain Singapore's wide selection of watches, you'll be able to find the best one for the favourite person in your life to gift this Christmas!
FREQUENTLY ASKED QUESTIONS ABOUT CITY CHAIN SINGAPORE'S CHRISTMAS GIFT WATCHES
Is a watch a good Christmas gift?
Yes, we're not being biased, but watches make for perfect Christmas gifts! When you gift a watch to someone you love, it implies that you are giving them a gift of time – wearing a watch keeps them present, and as such, they won't have to constantly reach for their phone. Furthermore, since each watch comes with its unique character, half the fun of choosing a watch as a gift for a watch lover is finding one that suits them whilst elevating their sense of style and personality.
Do men like receiving watches as a Christmas gift?
Yes, watches make for great Christmas gifts. In general, women tend to have many different ways to express their personality through fashion as compared to men. While men can wear a fine suit, ties, or even cufflinks, wristwatches usually serve as the best accessory. But it's not all about aesthetics, functionality is just as important too. For instance, some watches come in-built with fitness trackers whilst others have GPS functions to keep up with the changes in the different time zones.
How do I choose a watch as a gift?
From anniversaries to Christmas, watches are versatile gifts that are appropriate for any occasion. But, picking out a watch for someone else to wear can prove to be rather tricky. Besides observing the wearer's day-to-day style, we recommend going with a watch that has a sporty style like those of Seiko 5 since they can be worn both formally and with T-shirts and jeans as well. This would make your Christmas gift to them invaluable – it might even become the watch they wear every day!