City Chain x TIMEX x Coca-cola
MAKE TIME FOR PEACE, LOVE AND HARMONY
In troubled times, small moments of joy can change the world. We learned this half a century ago when, during an era of turmoil and division, the simple act of
sharing a Coke® became a rally cry for tolerance and hope. Now we are proud to honor the enduring spirit of Coca-Cola's® legendary "Hilltop" commercial as part
of the 1971 Unity Collection. Colorful and commemorative, these three limited edition watches celebrate a timeless message of love and harmony -- just as
relevant today as it was 50 years ago.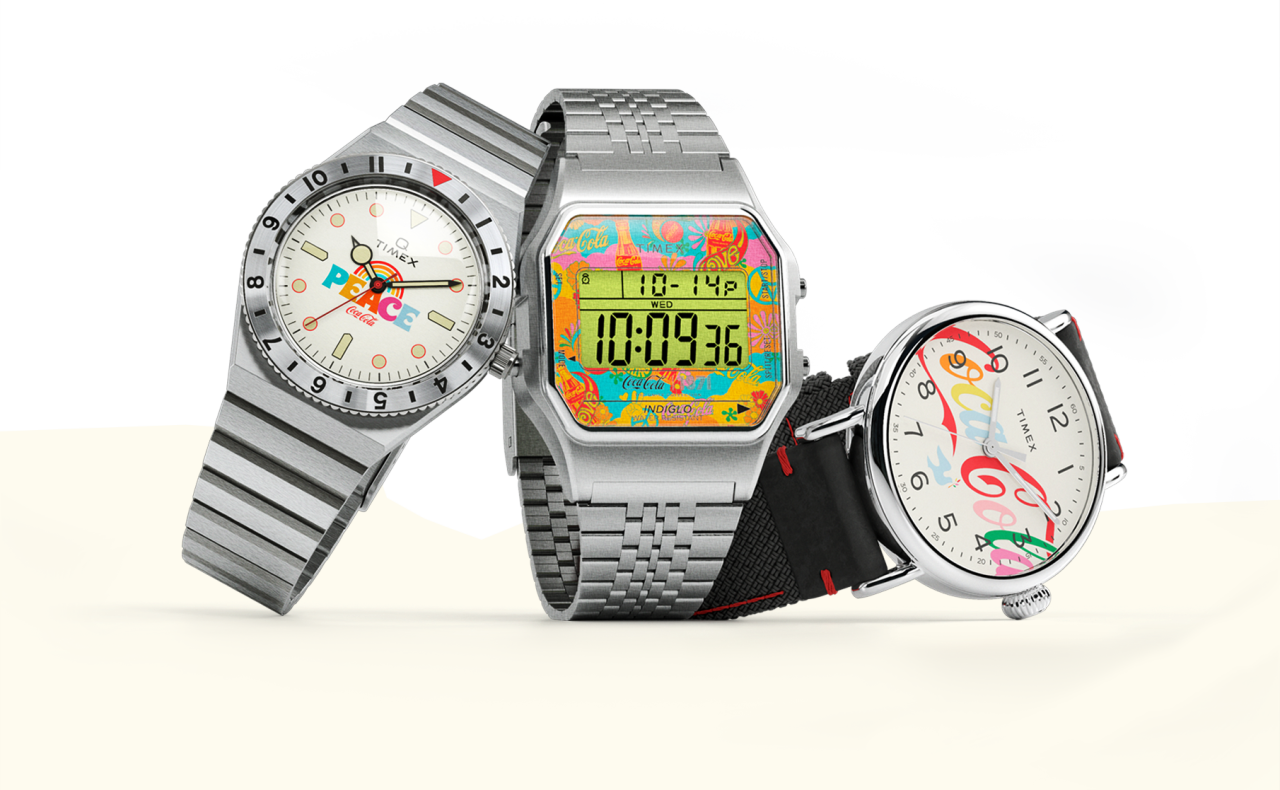 Like offering to buy someone a Coke®, the act of asking for the time is a meaningful gesture -- a way of bridging differences, striking up good conversation, and 
finding community. Detailed with nostalgic 70s-inspired designs that evoke the spirit of unity, the timepieces in this capsule are a cheerful reminder to embrace opportunities for connection and move through the world with compassion. For this collaborative collection, our beloved Q Timex sports an iconic Peace sign;
retro illustrations bring whimsy to the digital Timex T80; and a bold, bright Coca-Cola® logo brings a smile to the face of our classic Timex Standard.
We are dedicated to bringing quality timekeeping to all and have always believed in making time for community. We're thrilled to team up with Coca-Cola® in 
their original message of solidarity and continuing to inspire the world to sing together in perfect harmony.