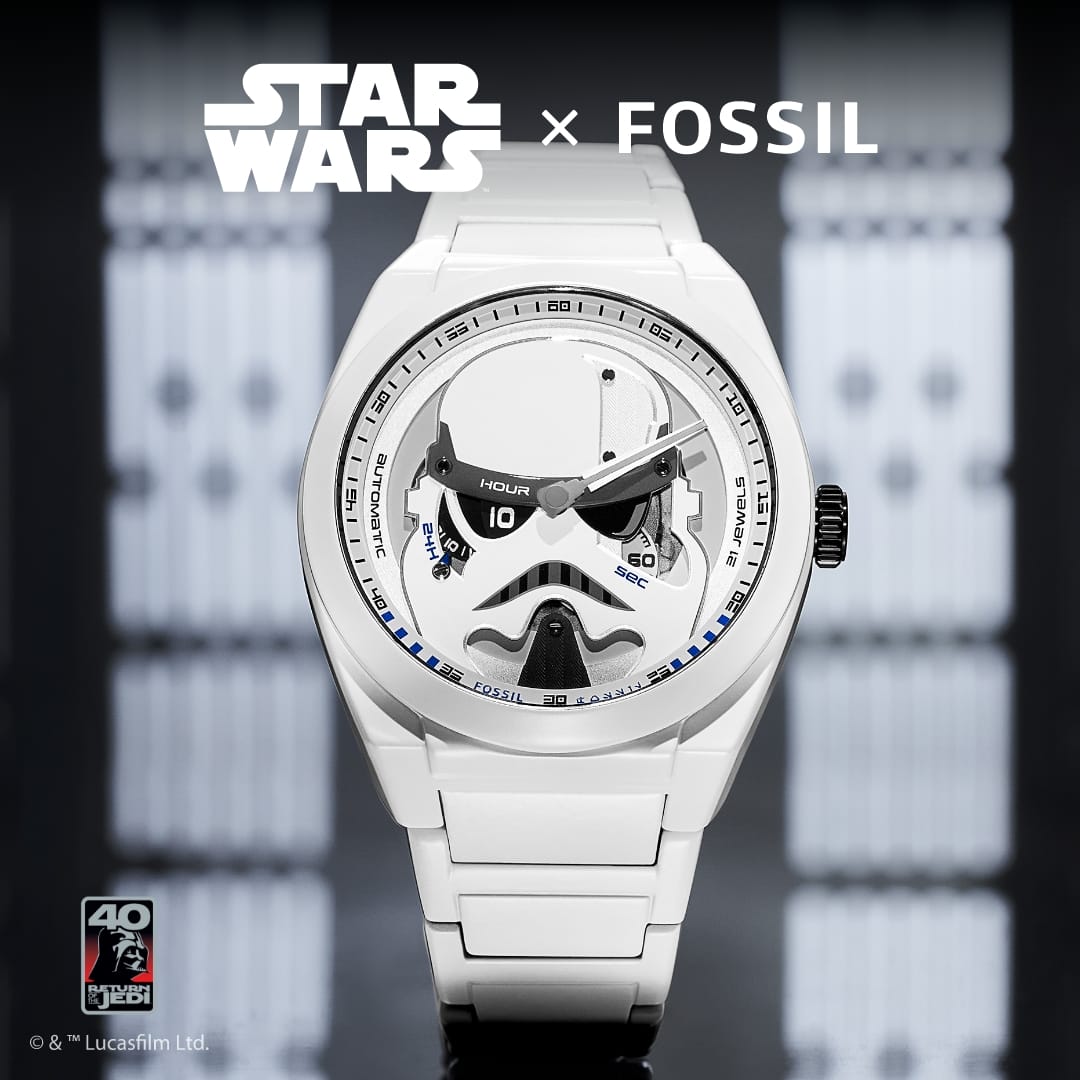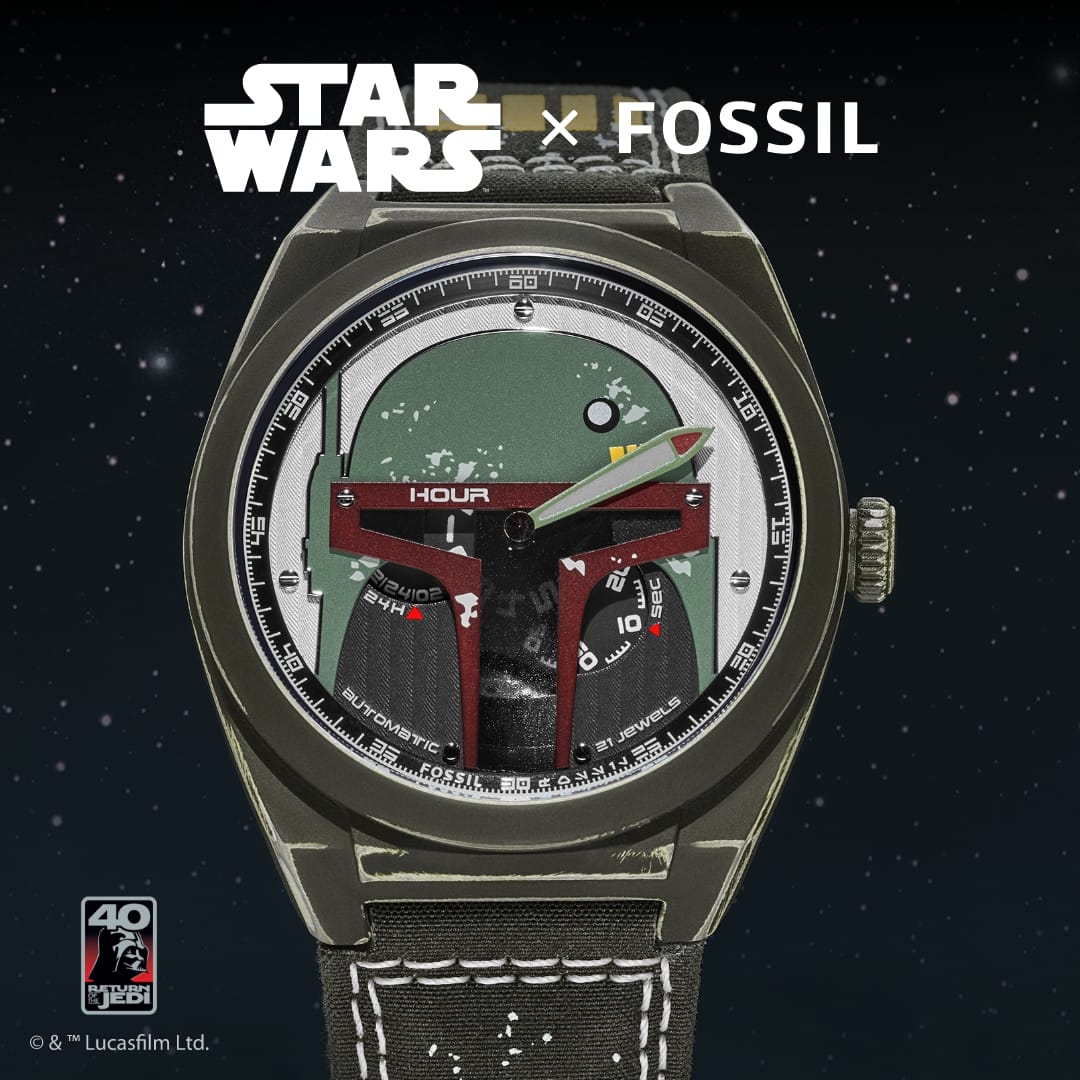 Exclusive styles from the dark side have arrived.
Master your destiny with our exclusive, limited edition collection, celebrating 40 years of Star Wars™Return Of The Jedi™.
Embrace the allure of the dark side with our Darth Vader watch, featuring a striking red Lightsaber™ second hand and a textured design reminiscent of the Sith™ Lord's armor.
For those who pledge their allegiance to the Empire, our stormtrooper watch showcases pristine aesthetics inspired by the soldiers' uniforms.
If you're eager for thrilling space battles, our TIE fighter watch boasts a spaceship window frame and a targeting grid with an X-wing.
And for those who prefer to forge their own path, our Boba Fett watch offers a unique blend of utilitarian style and distressed detailing that mirrors the iconic bounty hunter's armor.
Choose your destiny and wear your Star Wars passion proudly with our extraordinary collection of watches.